Click this icon to bring up the Event UI!
Login for 20 minutes to get your rewards!
The rewards button will be activated for the day you've logged in on the Event UI, and it will remain active during the event period until you receive the reward.
Rewards will be based on the number of days players have logged in.

Level 10 & up; per account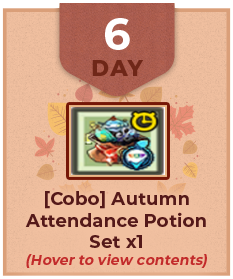 *If unused or unopened, rewards will be deleted on 10/11/2022 (23:59 PDT)