Add, Lu, & Ciel now have English voiceovers by default.
Meet the actors behind the characters' new voices.
Your browser does not support the video tag.


Bryce Papenbrook as Add


Anime and gaming voiceover powerhouse, Bryce Papenbrook was born to play crazy, and he delivered as the voice of the all-new Add. Bryce's highlight reel includes big names like: Naruto, Sword Art Online, Attack on Titan, Final Fantasy, Bravely Second, Y's and Dynasty Warriors.
Your browser does not support the video tag.


Lu



Your browser does not support the video tag.



J.C. Hyke as Ciel


With a booming, powerful voice, JC has lent his vocal prowess to a broad spectrum of TV and online mediums; perfect for Ciel, the gangster guardian and protector of Lu. Beyond being a veteran character voice actor and narrator, JC is an accomplished singer/songwriter.
Tip!
Here's how to switch between English and Korean voices:
Press 'O' for Options and click the Sound button.
Click on the box beside 'Use Korean Voices' to turn it on or off.
Click 'Apply' or 'Done.'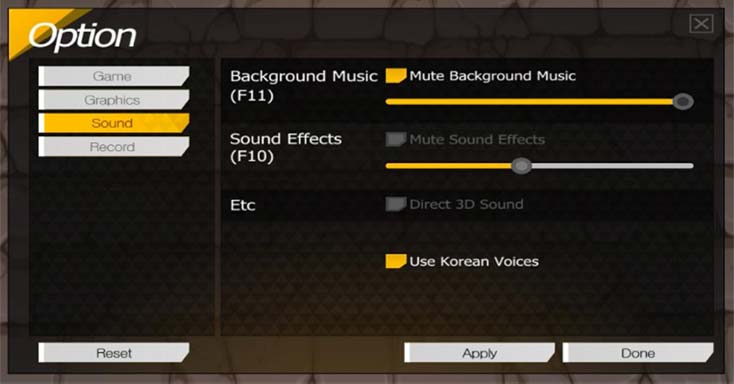 Add and Luciel now have a more up to date skill tree.
Skill Tree





Skill window changes include general character information—updated character icon, character intro, and primary skills.


The skill tree shows the skills you can learn, sorted according to the skills' level requirement. The Hyper Active skill is locked. You can find this on the second line of active skills.


You can now learn skills automatically by reaching certain levels; the Skill Points System is removed.


You no longer need to choose between skills!


Each active skill has traits that help strengthen a skill. The 2 traits will be unlocked as the character rises up the levels. You can only choose one of the 2 traits.


Once you select a trait, you will be unable to reset it unless a Tome of Amnesia is used.


When you acquire a skill or unravel traits to choose from, it will be displayed on the screen. In case there's an empty skill slot, the newly acquired skill will be automatically set in it.






Commands




At the top of the command window, you'll see the updated character icon, character intro, and primary commands.


The list shows the commands for each action. Mouse over a primary command to see its description.




A basic spear combo
This is the basis of variety of combos and has the most use out of all the combos
Try and pair this with active skill.












3/3/2016 – 3/15/2016 (Ends 11:59 PM PST)
Play as Add & Luciel
Play both the all new Tracer and Demon Duo for a chance to win
awesome Elsword Season 2 commemorative goodies!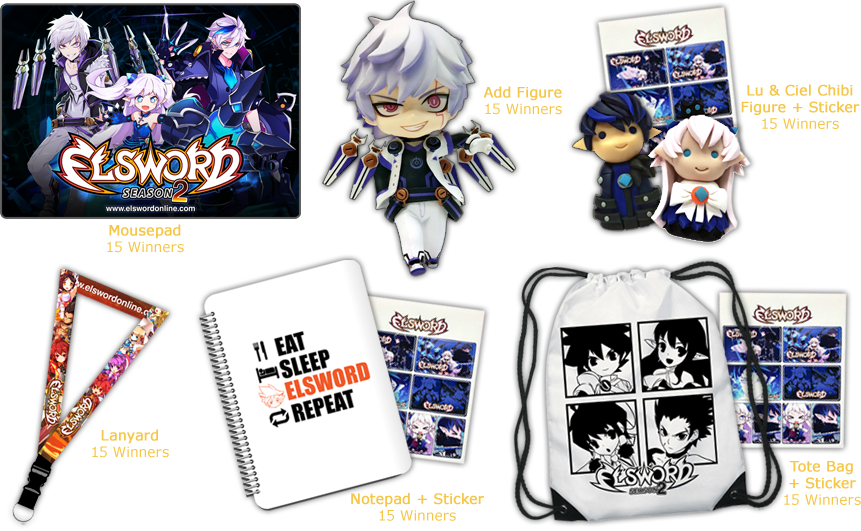 Join by doing this simple step:
From 03/03/2016 to 03/15/2016 (Ends 11:59 PM PDT) play as Add and Luciel for 2 hours each (total play time of 4 hours).
Note:
Tangible prizes will not be shipped to winning players outside the United States.
The equivalent in K-Ching may be offered instead. All schedules are in Pacific time (PST).
Prize selection and distribution will be done after the event period has ended.