Amateur Division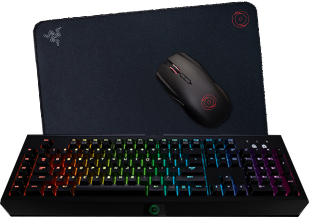 1st Place


Origin Peripheral Suite x2
including an Origin branded
Razer Keyboard, Mouse and Mousepad
60,000 K-Ching
Origin PC T-Shirt



2nd Place


30,000 K-Ching



3rd Place


15,000 K-Ching



4th Place


7,500 K-Ching

All division winners will also receive a
+9 Amulet
Note:
K-Ching prize will be divided among participating players of the receiving team.
• Tangible prizes cannot be shipped outside of the United States. The equivalent amount in K-Ching may be offered instead.

Participants
We are accepting 64 qualified teams. To join, assemble a team of 2 players. Come up with a team name and appoint a team captain, who will register with their IGN and their partner's, as well as the IGN of a sub player (in case one of the original team members can't play on the day).
A team must be composed of different characters (e.g. Only 1 Rena and 1 Add in a team).
No Rank/Level Requirement.
We will also be naming 15 reserve teams among the registrants.
Registration is on August 13, 2015 at 7:00 PM (PDT). Registration may be closed quickly since we can only accommodate 64 teams, so register early!
Successful registration does not guarantee a spot in the tournament. Brackets will be posted here on or before August 18, 2015.



Tourney


This is a single-elimination tournament.

Type: 2v2
Mode: Power
Map: Random
Setting: Team Death Match
Kills: 4



Schedule


Preliminaries & 1st Round (Best of 3)
August 21, 2015 Friday
Start Time: 4:00PM
48 Matches

Round 2 & Quarter-Finals (Best of 3), Semi-Finals & Finals (Best of 5)
Livestreamed via Twitch!
August 28, 2015 Friday
Start Time: 4:00PM
15 – 16 Matches (Bronze Match)