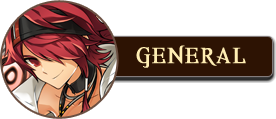 Stamina consumption has been changed. It will now decrease per stage and will not be influenced by the number of players in a party.

As such, certain dungeons stamina consumption has been adjusted.

Certain items, titles, individual or party buffs, adaptation, and some conditional effects will now count towards combat power and defense! (Ex. Demonic Vine Crown, The Setting Sun).

In line with the various effects counting towards the overall combat power, the following dungeon entrance requirements in the Demon Realm have been adjusted. Furthermore, if your Combat Power is less than required by at least 5%, entry to these dungeons will be denied.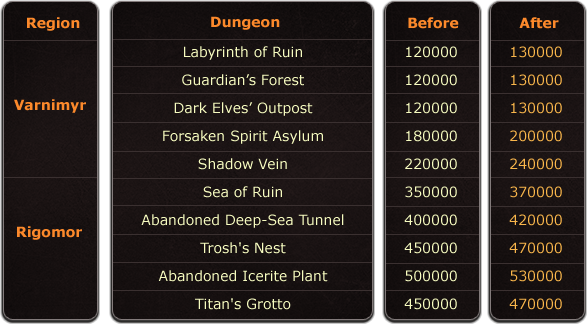 Red/Blue/Yellow/Giant Mystic Stone will no longer get the following effects. As such, the likelihood of receiving other effects have increased (excluding Energy Fusion Disk)

Elemental Resistance (Fire, Water, Nature, Wind, Light, Dark, All)
Attacking knocked-down enemies will increase damage by xx times
Damage will increase by +xx%, when attacking enemies with 30% HP
Moving Speed
Jump Speed
MP Recovery increase when attacking and being attacked

The "Ultimate Road" quest has been adjusted to the following: