The new Secret Dungeon Equipment have better stats.
Set effects of all Secret Dungeon Equipment are now shared and are as follows: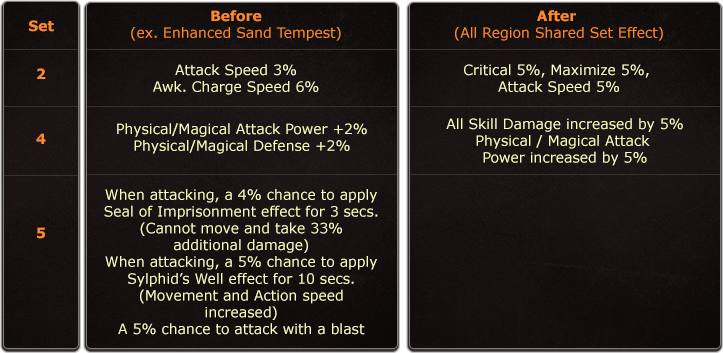 [Secret Dungeon] Reason to Restore the Barrier / [Secret Dungeon] Hidden Dungeon Revealed quest rewards have been changed to the following:
*Since quest rewards have changed, players who have completed the quests may do the quests again to receive the new rewards.
*However, progress will be reset for players in the middle of doing the quest.
Tool tips for Barrier's Fragments & any existing Secret Dungeon Equipment have changed.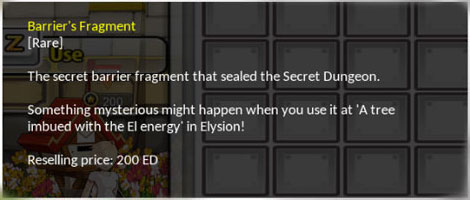 Village Blacksmiths' ability to upgrade Secret Dungeon Equipment has been removed.
Secret Dungeon Content Guide has been updated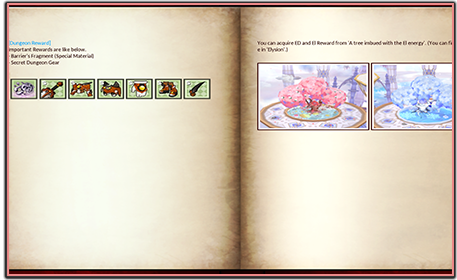 Click image to enlarge
Certain sections in both Hamel and Sander Secret Dungeons have been changed for smoother gameplay
Dual Stones Origin, Growth, Pursuit, and Retaliation can now be crafted through Glave.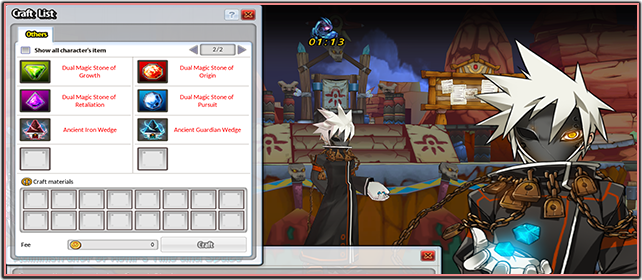 Click image to enlarge

The dungeon will no longer drop equipment or Heroic Weapon Fragment. But, players will now be able to get new materials to craft the following Dual Magic Stones: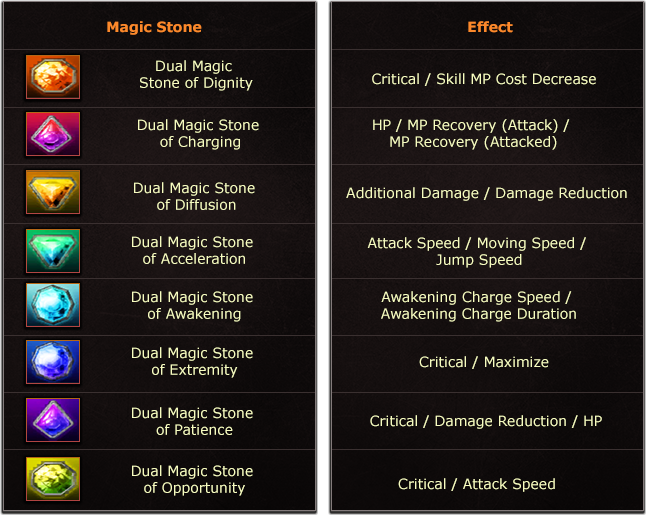 Players can craft normal Dual Magic Stones through Glave using regular materials.
They can also upgrade the stones to become Shining Magic Stones using the quest reward!
Epic Quests for this dungeon has been removed and Weekly/Daily quest rewards have been changed.
Heroic Invitation will only drop in dungeons for Lvl. 99 (Elrianode – Varnimyr)
Heroic Dungeon now consumes Stamina.
Heroic Dungeon New Combat Power Requirement:

25,000 → 150,000

Heroic Dungeon New Ticket Requirements:

1 → 3

Elrianode Epic Quest rewards have changed:

"The Mysterious Figure" epic quest completion requirement has been changed.
Players are more likely to obtain Unique Grade El Tear Fragments when trading Fragment Powders.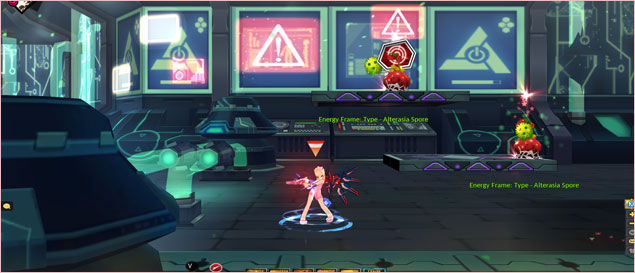 Click image to enlarge
Energy Shards drop rate has been increased!

Apocalypse Weapon Cube drop rate has been increased!

Energy Frame: Type – Alterasia recovery rate decreased
Energy Frame: Type – Alterasia Storm Blade frequency decreased