57,880
Elesis Characters
created in the first
30 Days
Elesis Class Demographics
Which Elesis is the most popular? See the stats based on the
current existing characters in the Elsword NA community!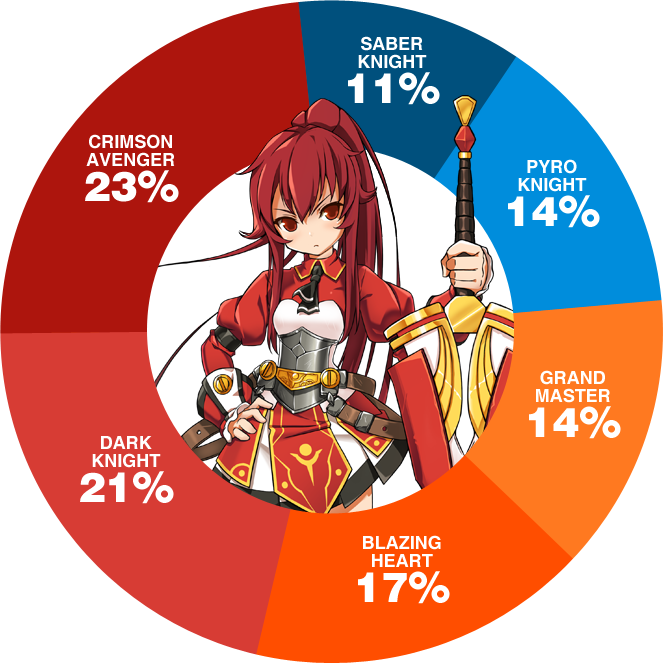 Job Path Trivia

Through much studying and hours of swordplay practice, Elesis is able to refine her fighting skills. She eventually becomes the Grand Master, and the leader of the Red Knights.

Job Path Trivia

Once Elesis starts honing in on her ancestral power, she is able to harness the fire magic from within to become the legendary Blazing Heart.

Job Path Trivia

After a mission that went horribly wrong and left Elesis on the brink of death, she absorbs the Dark Energy from the Dark El she had found to be reborn as the Crimson Avenger.
Elesis is the first character to
cross over from another game to
Elsword. Can you guess what
that game was?
| | |
| --- | --- |
| Elesis is Elsword's older sister. Their Father was Elkashu, and he was the leader of the Red Mercenary Knights. | |
| | |
| --- | --- |
| | Elesis was considered a prodigy in sword fighting at a young age, with her weapon of choice being the claymore. |