Team up with your guild mates for Banner Points, Guild Coins, and More!
Expedition Notes:
• Soloing not allowed. You must be in a party with your guild mates!
• 1 entry per day per character.
• There is a total of 200 Guild Expedition Stages.
• Guild Expedition resets every 1st of the month.

Click on the Dungeon Entry Banner beside Myu in the Guild Base to open up the Expedition UI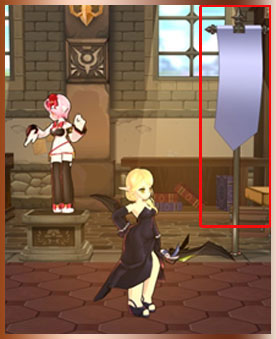 Each field has its own different enemy patterns and debuffs. Learn them and strategize!
Super Armor
HP Recovery
Explosion upon death
Thunder
The effects increase as you
progress through the stage

Awk. Charge &
Duration decrease
MP Recovery when
attacking/being attacked
Elemental Resistance
decrease
Potions Recover
decrease

You can check Guild Rankings through the board! These are updated every day.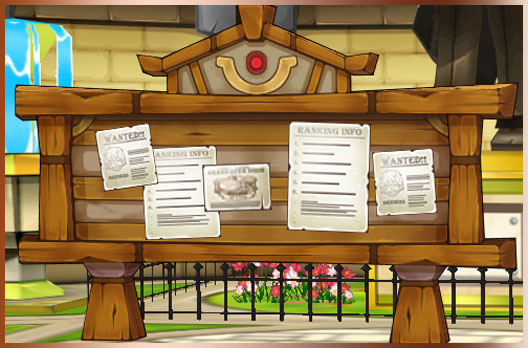 Dungeon Clear Rewards

New Guild Coins

First Clear Rewards

New Guild Coins & Banner Points

Weekly Ranking Rewards


Banner Points

First in Server Rewards


Special Banner Parts
*When a guild clears the stages as first in
the server multiple times, they will
receive banner points instead

Make a unique banner just for your guild
By assembling the different banner parts!
CREATE A UNIQUE BANNER FOR YOUR GUILD!

Talk to Myu and enter Banner Storage to customize the Guild Banner!
Guild Banners can be summoned with F1 key

COLLECT ALL BANNER PARTS!

Banner parts can be purchased from Myu using Guild Coins or Banner Points
Some Banner Parts can only be obtained by fulfilling specific requirements.

NEW BLESSINGS!

Add new blessings to the banner
Blessings can be purchased from Myu with Banner Points.
All blessings excluding 'Solitary' can be enhanced for better effects.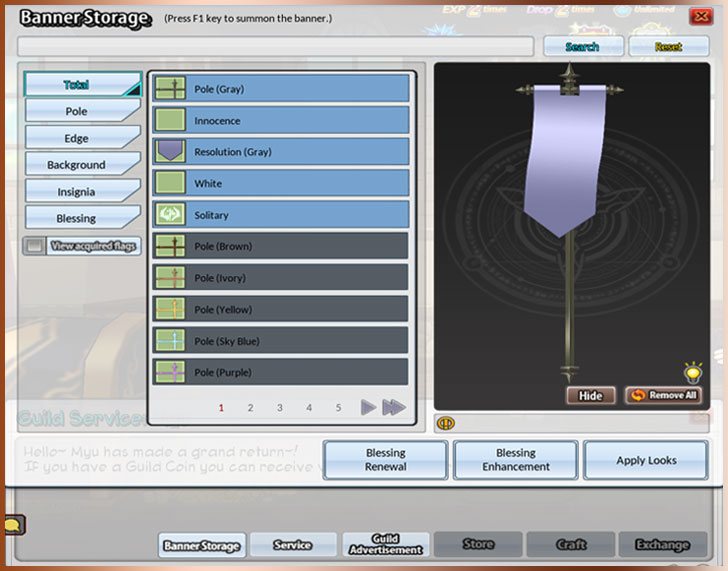 *Guild Banner customizing, and purchasing of Banner Parts can only be done by guild members
with the authority to use Guild Coins.