After several attempts, the El Search Party finally finds
a method to travel to the Demon Realm.
What kind of creatures and trials will they encounter?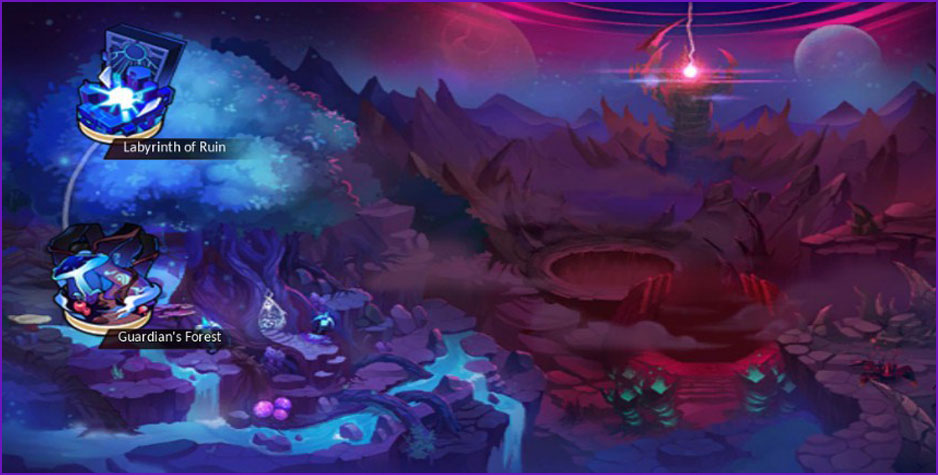 NEW STAT – ADAPTABILITY
DEMON WORLD DEBUFF
Too far to receive protection of the El, the El Search Party will have difficulty
maneuvering in the Demon Realm.
ADAPTABILITY
As the El Search Party adapts to the Demon Realm, they will regain their lost stats.
Introducing the Mystic Enchant System!
This special function will only be applicable to make your
end game gears stronger!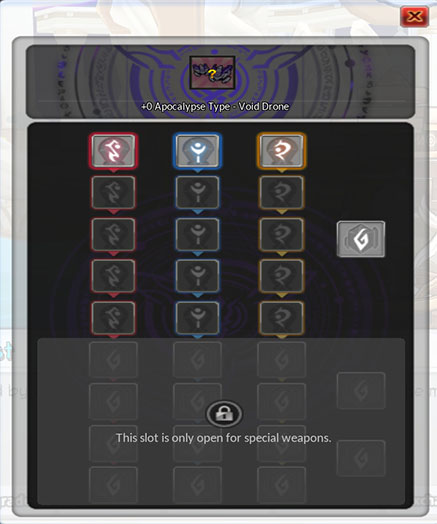 The Mystic Enchant System function will be available to Alchemist NPCs in Elysion and Elrianode
(Hugo and Alchemy Refiner, respectively).
Weapons that can use Mystic Enchant are: Secret Dungeon Weapons, Heroic Dungeon Weapons, Henir
Weapons, Void Weapons, Perkisas Weapons, and Eltrion Weapons.
When opening the Mystic Enchant window, Mystic Stones and Fusion Disks will have a glow effect in the
inventory.
Each Mystic Enchant will cost 200,000 ED.
EXCEPTIONS
Bottom areas will be locked. When hovering over it, it will display 'only open for special weapons'
Void Weapons will display already applied Fusion Disks in the Mystic Enchant
(Energy Fusion Disks can also be used). These weapons can use both Mystic Stones and
Energy Fusion Disks.
Stages 1 – 15 will be replaced by 5 Stages of each color starting from Red, Blue, then Yellow
(ex. Stage 7 is now Blue Stage 2). Enchants must be applied in this order.
Applying a Mystic Stone enchant on the Energy Fusion Disk buff will overwrite the Fusion
Disk buff (enchants can be changed).
Void Weapons' Title and Stage will change.

07/11/2018 – 07/24/018 (Ends 23:59 PDT)
Level 99, per character
CLEAR
Labyrinth of Ruin once

REWARDS

Leviathan
Fragment x1
[Cobo] Highly
Concentrated
Recovery Potion x15

CLEAR
Guardian's Forest once

REWARDS

Forginay's
Leaf x1
[Cobo] Highly
Concentrated
Recovery Potion x15
*All event items are not bank shareable.
*All items will be deleted on 7/24/2018 (Ends 23:59 PDT) except Highly Concentrated Recovery Potion,
[Cobo] Versatile Polygon (7 days), and [Cobo] Demonic Vine Crown (7 days)

Leviathan Fragment x7
Or
Forginay's Leaf x7

[Cobo] Mystic Stone
Random Cube x1
Leviathan Fragment x2
Or
Forginay's Leaf x2
[Cobo] Versatile Polygon
(7 Days) x1
[Cobo] Demonic Vine
Crown (7 Days) x1
[Cobo] Varnimyr Region
Title Random Cube
(7 Days) x1
Leviathan Fragment x1
Or
Forginay's Leaf x1
[Cobo] Complete
Recovery Potion x10