PVP
Battle with friends or test out your strength against other players! Go head-to-head in 1 vs 1 mode or experience a riveting tag team with 2 vs 2 and 3 vs 3! Rally your group to battle and showcase that undying team spirit with Team Match! Plus, there's plenty of other modes you can choose and customize for a more challenging or chill PVP session!
Character Dress Up
Feeling gothic one day and then glamorous the next? Dressing up according to your mood in Elsword is super simple! You can wear a full set for a more coordinated look or you can choose to mix and match pieces that defines your personal aesthetics!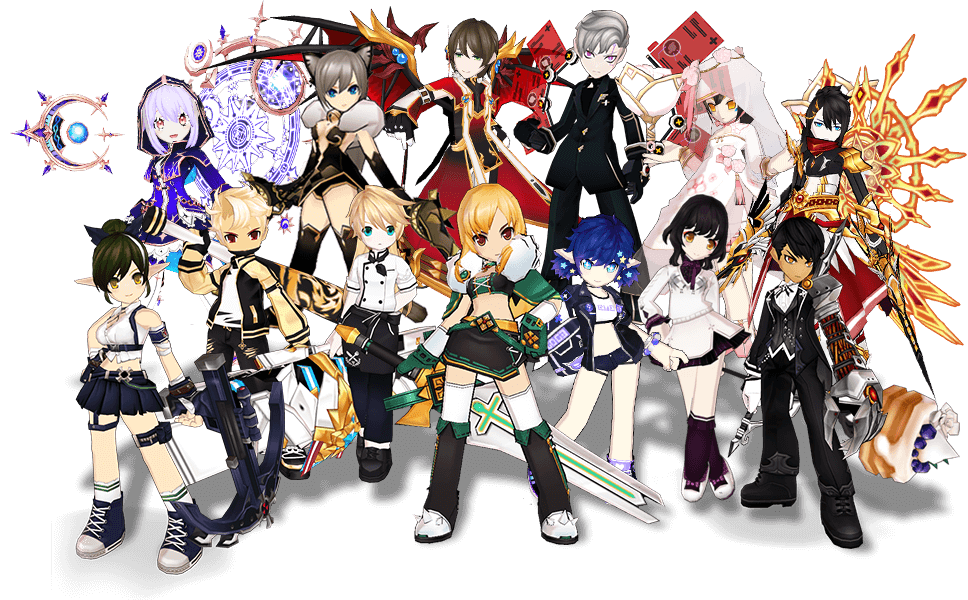 Guild
Join the company of like-minded individuals and you'll never have to play alone again! Play mini-games, go on dungeon runs, go on raids, and you can even decorate your guild base! Form lasting friendships with your guildmates so you can keep boosting each other up! The road to maximum power is easy when you have friends around!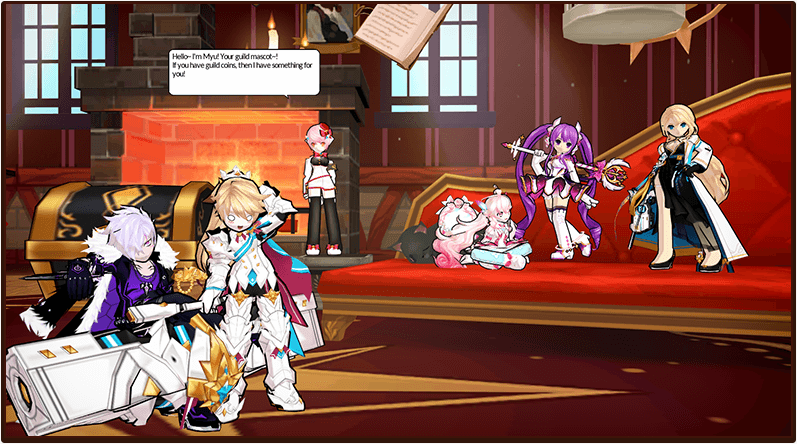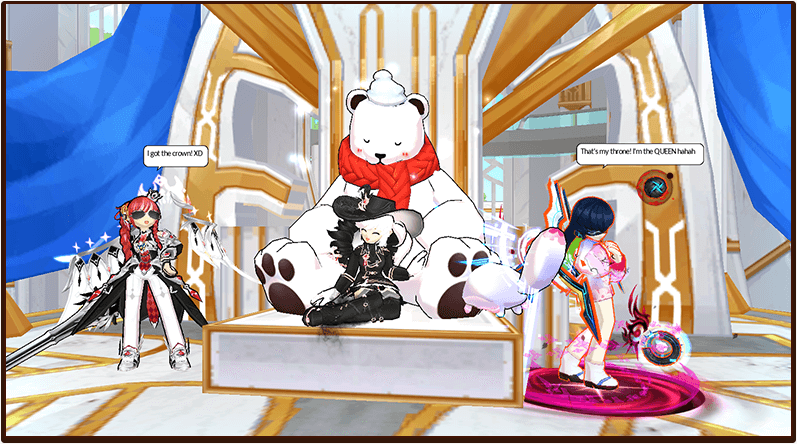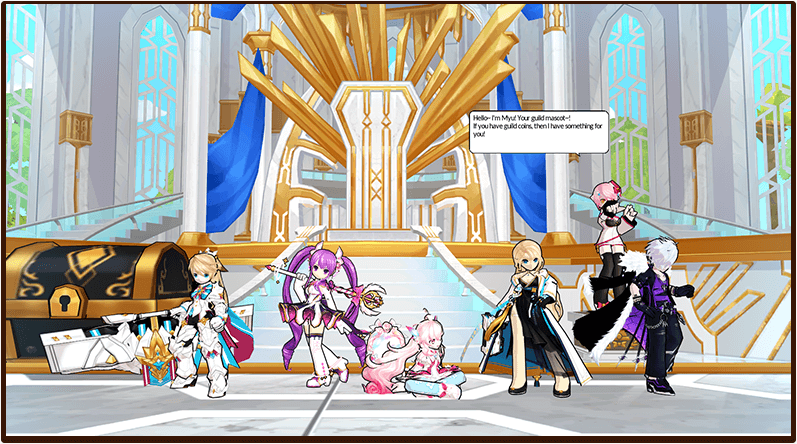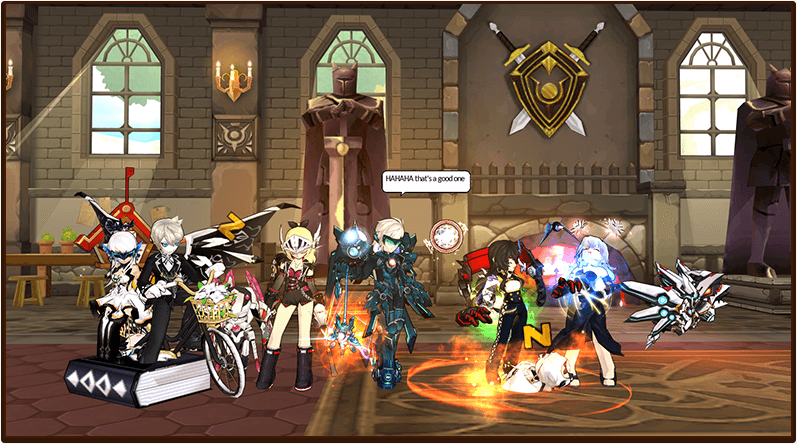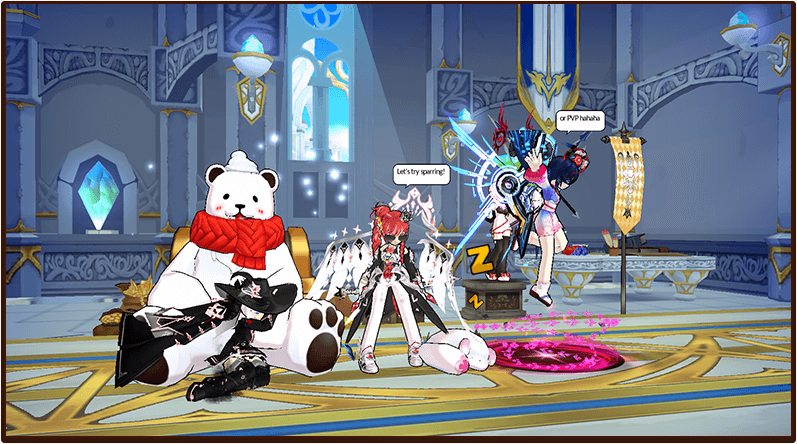 Dungeon
Explore the wonderful scenic world of Elrios and progress the storyline through dungeon play! Explore alone, with friends, or with a random group! Uncover the lore of the land and get to know the El Search Party through exciting and dynamic dungeon runs!