Get instantly hooked with this new addition to your gaming LIFE!

A new bar will be added to the bottom of the screen called Life Stamina.
You will be able to see it once you reach Level 99.



(Change from the default Stamina to the Life Stamina by clicking on the bar)

The Life Stamina will not recover even after leveling up. However, it will reset at 00:00 (PDT/PST). If you are logged in during that time, you must log out then log back in again to recover your Life Stamina.

A new Life icon will also appear once the player reaches Level 99. There's no default hotkey for the UI to appear but players can assign a key via the Set Custom Keyboard settings.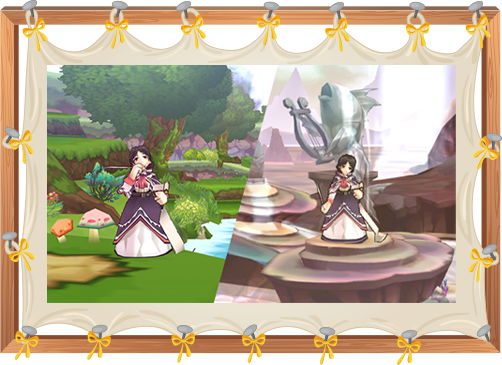 Start your fishing adventures in either the Spirit Falls or the Charming Geyser!
You'll need a Sturdy Fishing Rod to fish, which can be obtained by purchasing from Fishing Site Helen.
Fishing Site Helen will also exchange/buy/repair your items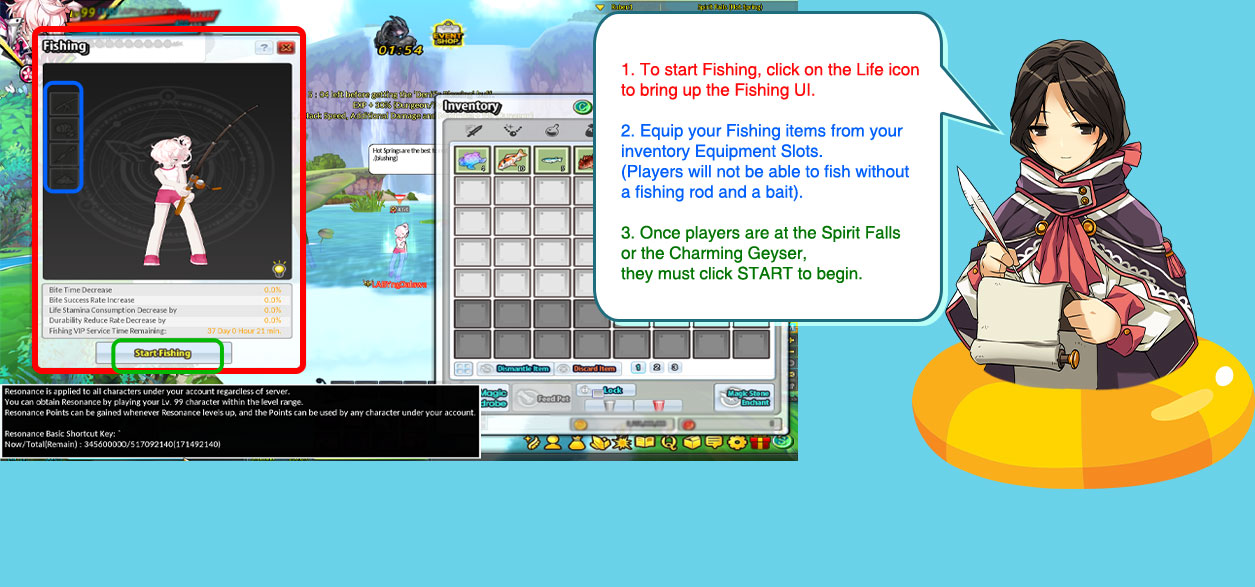 Bait



Whole Grain Flour




Ruve Herb
Fishing Equipment Type
(Not necessary to begin Fishing)
Fishing Equipment will have added fixed effects that will enhance
your fishing experience!



Reel




Bobber
The following actions will be disabled while fishing:

| | | |
| --- | --- | --- |
| Start Dungeon/PvP | Use Cobo Express | Item Equip |
| 1:1 Trade | Mount | Talk to NPC |
| 1:1 Duel | Custom Sit | Move Channel |
| Summon Spouse | Quest Complete | Lu/Ciel Switch |
| Summon Mentor/Pupil | 2 Player Sit | |

Moving to the Item Mall will cancel Fishing.

You'll be able to obtain various items through fishing.
| | | | | |
| --- | --- | --- | --- | --- |
| Elrios Minnow | Nasod Turtle | Lizard Bass | Burning Carp | Golden Lobster |
These items can be exchanged with Fishing Site Helen for various items.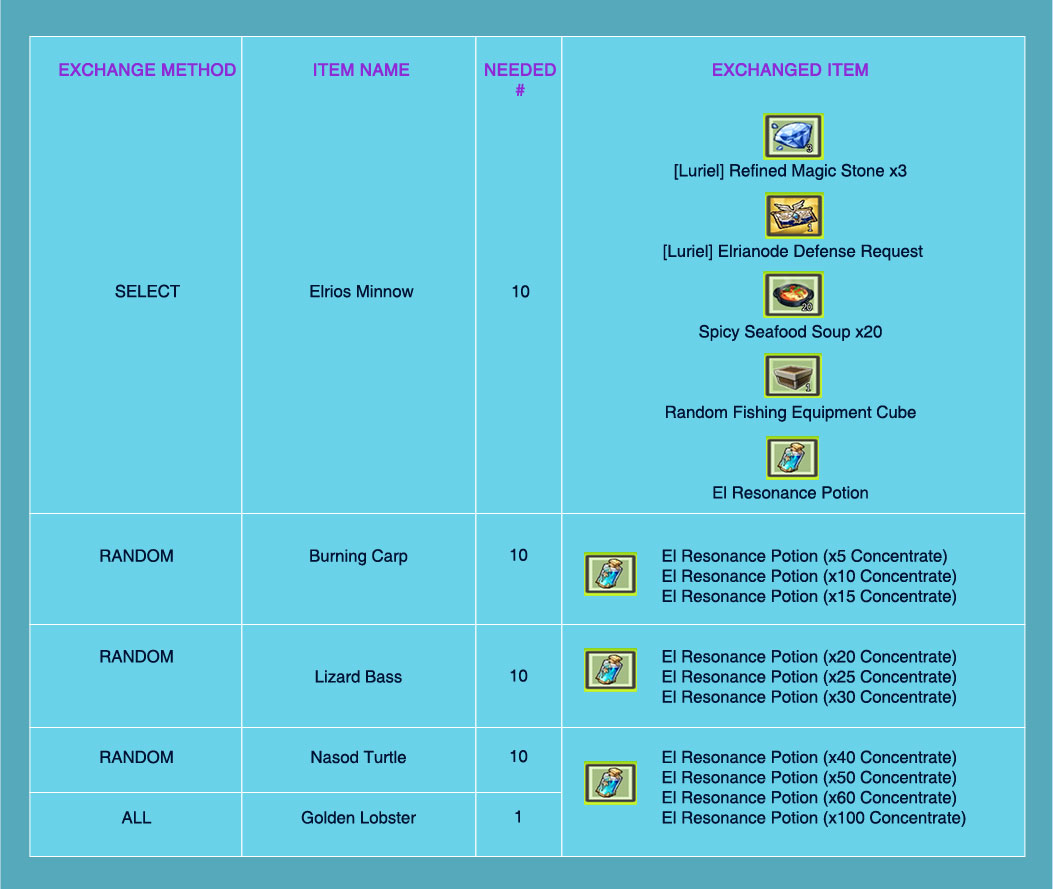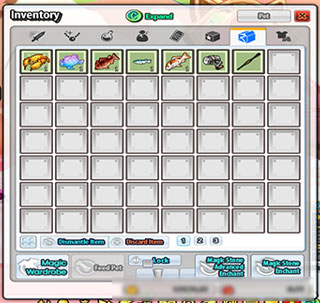 The new inventory will have a teensy glow-up! With it, we're adding the Life Inventory Tab which will hold items such as fish and fishing equipment.