Travel to a place that's neither here or there. A place that exists in a different dimension. Is this where
the Pillar of Light points to according to the prophecy? Will the El Lady finally reveal herself to the El Search Party?
Get ready to journey through time and space.

• Players only need to travel towards the end of the City Outskirts in Atlas to reach a portal that teleports them to Elysion.
• Elysion is divided into two sections – the internal (the section of the town that provides the core functions) and the external (the path to the fields)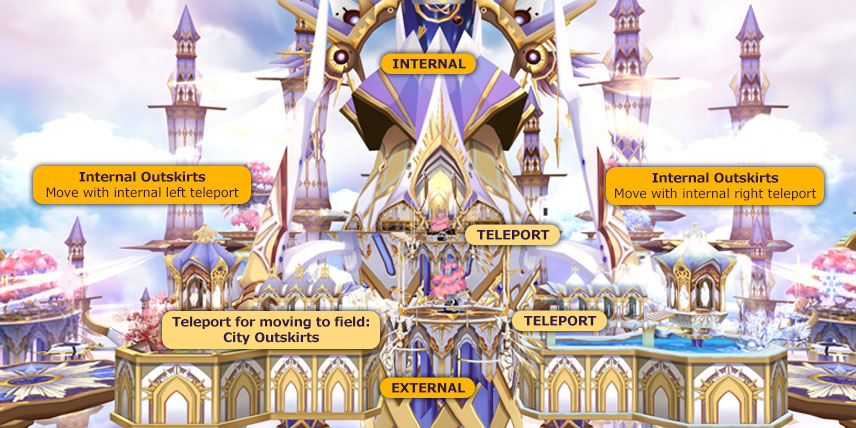 • In Elysion, players can only move between the two sections via teleportation located in the middle.