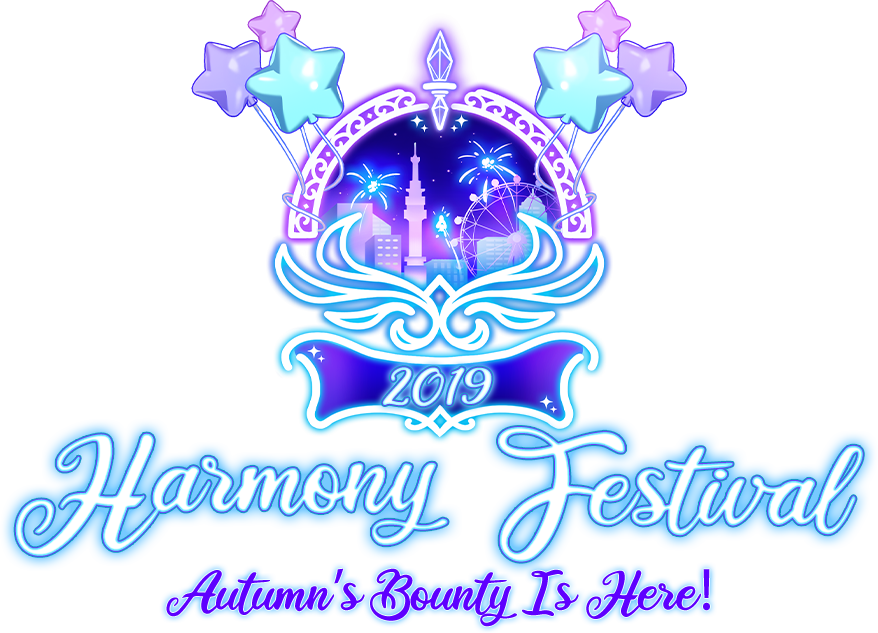 Get this title once a week for the duration of the event!
Level 10 and up; per character

Ariel will be selling special Harmony Festival Food during the event!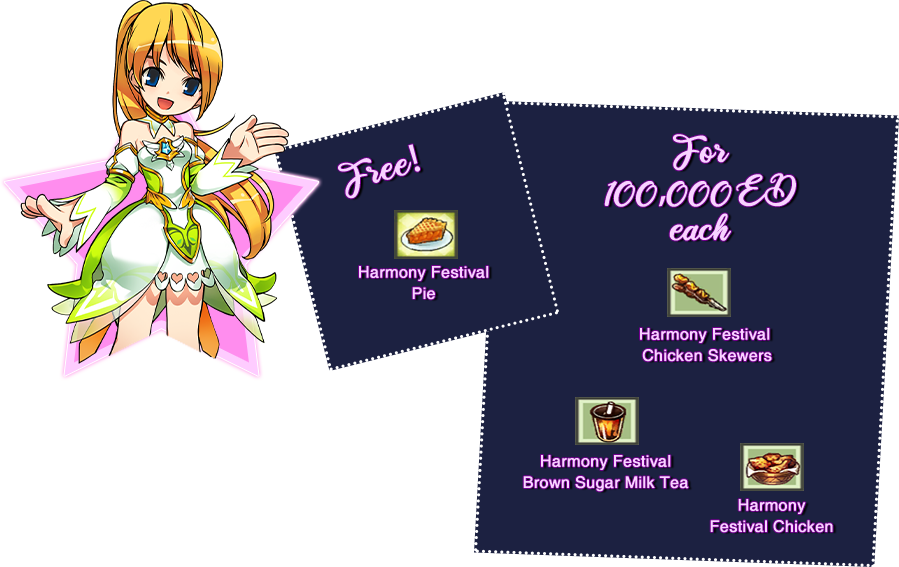 *The Harmony Festival consumables
will be deleted on 10/23/2019 MA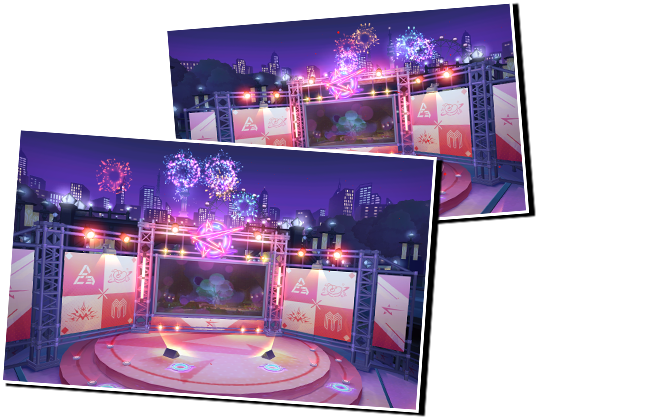 Hang out here for 6 mins to get a 30-minute buff!
10/02 – 10/08 (23:59 PDT)
Physical/Magical Damage
10% Increase (Dungeon/Field)
10/09 – 10/15 (23:59 PDT))
EXP X2 (100%)
10/16 – 10/22 (23:59 PDT)
Drop Rate X2 (100%)

Complete the following quest conditions to get Harmony Festival Coins which you can exchange for special rewards!
Clear Daily Quests in order to collect Harmony Festival Coins
To use to exchange for great items!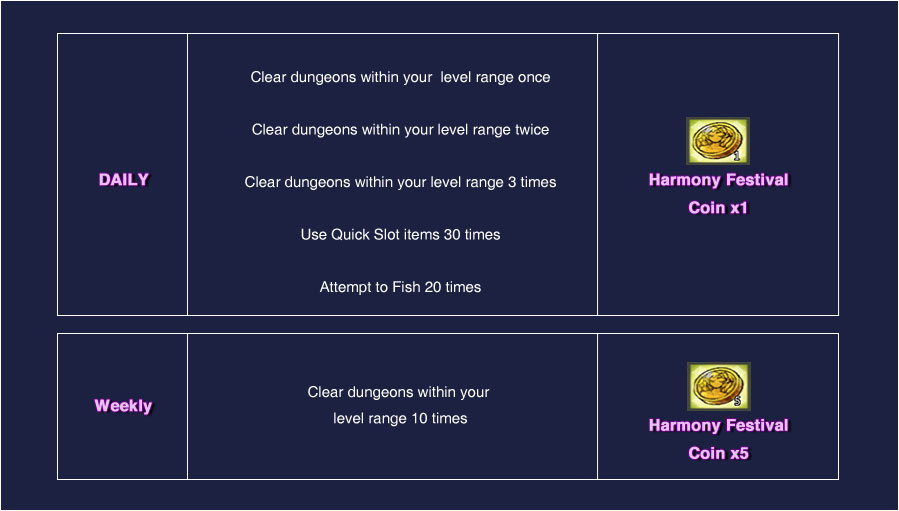 You can get permanent
Harmony Festival Costume Suit and more!




[Luriel] Apple Selective Cube x1




[Luriel] Wind Orb x30




[Luriel] Fire Orb x30




[Luriel] Light Orb x30




[Luriel] Water Orb x30




[Luriel] Dark Orb x30




[Luriel] Nature Orb x30




[Luriel] El Tear [Unique] Random Cube x1




[Luriel] Mystic Stone Random Cube x1




[Luriel] El Resonance Point Reset Coin x2




[Luriel] El Tree Seed x5




[Luriel] Elixir Selective Cube x1




[Luriel] Twisted Time and Space Key x1







[Luriel] Titan's Grotto Key x1







[Luriel] Fishing VIP Service Ticket (1 Day) x1





[Luriel] Blessed Time
and Space Scroll x10


[Luriel] Harmony Festival
Suit Cube x1


[Luriel] Harmony Festival
Hair Cube x1


[Luriel] Magic Amulet
Lv.9 x1